YOUR BROWSER IS OUT OF DATE!
This website uses the latest web technologies so it requires an up-to-date, fast browser!
Please try
Firefox
or
Chrome
!

Welcome to the Richardson Symphony Orchestra
To Inspire, Educate and Excite Our Audience With Exceptional Musical Performances.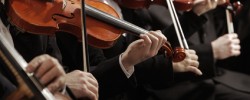 Contribute to the Symphony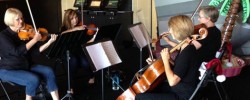 RSO @ Alamo Drafthouse
RSO String Quartet to perform at Alamo Drafthouse Dallas / Fort Worth on Saturday, July 25 before screenings of "Elf" Quote Along at 1 and "National Lampoon's Christmas Vacation" at 3:45. Join the fun and escape the Texas heat!!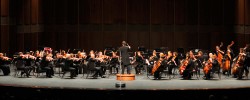 Season Tickets On Sale!
2015-2016 Season Tickets on Sale NOW!
Call the Eisemann Center Ticket Office to purchase your Season Tickets. 972-744-4650 (Monday - Friday 10 a.m. to 6 p.m.) Single Tickets available after August 1st.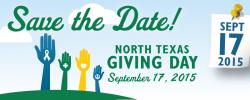 Save the Date!
North Texas Giving Day is Thursday, September 17th from 6 a.m. to midnight. Prizes will be awarded throughout the day for participating nonprofits. Please consider a tax-deductible donation to the RSO during this event!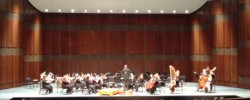 RSO Family Concert
The RSO performing "Happy" at the Family Concert. Join us on Sunday, November 8, 2015 at 2 p.m. for this year's Family Concert.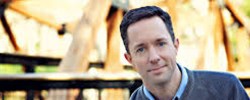 Radio Interview
Listen to a recording of our recent interview on KRLD radio
Upcoming Concerts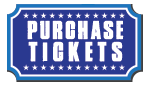 >
---
October 3, 2015 at 8:00 p.m.

Verdi: Overture to La Forza del Destino
Sibelius: Symphony No. 2 in D Major, Op. 43
Rachmaninoff: Rhapsody on a Theme of Paganini, Op. 43
Gabriela Martine...

---

December 5, 2015 at 8:00 p.m.

'Twas the Night Before Christmas
Toy Symphony
Michael Boudewyns and Sara Valentine, narrators

The Joy of Christmas
Jammieca Mott, soprano

...

---

February 6, 2016 at 8:00 p.m.

The music of Billy Joel and Elton John with full orchestral accompaniment by the RSO

...

---