YOUR BROWSER IS OUT OF DATE!
This website uses the latest web technologies so it requires an up-to-date, fast browser!
Please try
Firefox
or
Chrome
!

Welcome to the Richardson Symphony Orchestra
To Inspire, Educate and Excite Our Audience With Exceptional Musical Performances.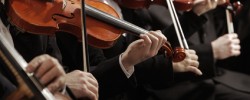 Contribute to the Symphony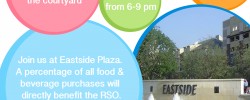 RSO Fundraiser at Eastside
Join us this Thursday, May 14th at Eastside Plaza in Richardson. Hear the RSO String Quartet perform in the courtyard. A percentage of all food and beverage purchases from these restaurants will directly benefit the RSO. Mena's Tex Mex Grill, Russo's Coal-Fired Italian Kitchen, Urban Eatz, Sweet Mix Desserts and Yumilicious. 700 E. Campbell Rd.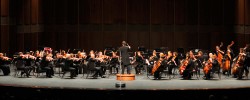 Season Tickets On Sale!
2015-2016 Season Tickets on Sale NOW!
Call the Eisemann Center Ticket Office to purchase your Season Tickets at 972-744-4650 (Monday - Friday from 10 a.m. to 6 p.m.) Single Tickets available after August 1, 2015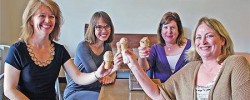 Special Event on Thursday, April 2nd
In conjunction with our European Masters Concert, Jennifer Ronyak, Assistant Professor of Musicology at UT Arlington, presents The Aristocracy Goes Rustic: the "Popular", and Musical Style in Four Orchestral Works from the Eighteenth Century. Performance by the RSO String Quartet. Sample a new flavor of ice cream ("Allemande") from Sweet Firefly. Thursday, April 2nd at 6:30 p.m. at the Richardson Public Library.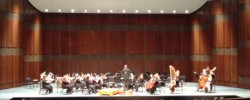 Featured Video
RSO Symphony Days Program - Enjoy this overview of one of our most exciting programs, which takes place each year in October and November.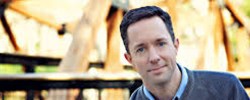 Radio Interview
Listen to a recording of our recent interview on KRLD radio
Upcoming Concerts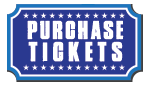 >
---
October 3, 2015 at 8:00 p.m.

Opening Night Concert...

---