YOUR BROWSER IS OUT OF DATE!
This website uses the latest web technologies so it requires an up-to-date, fast browser!
Please try
Firefox
or
Chrome
!

Welcome to the Richardson Symphony Orchestra
To Inspire, Educate and Excite Our Audience With Exceptional Musical Performances.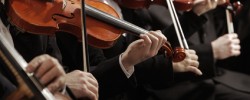 Contribute to the Symphony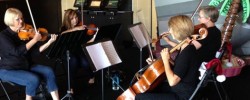 Special Events
"Christmas in July" @ Alamo Drafthouse Cinema was a BIG hit! The RSO String Quartet performed Christmas classics. The audiences for "Gremlins" and "Elf" were visited by Santa Claus. Santa hats for all! Candy cane milkshakes! Perfect for a hot, summer afternoon!
The RSO has an ongoing collaboration with Alamo Drafthouse Cinema in Richardson. Stay tuned for details on our next event!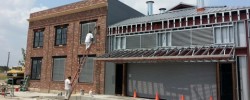 Dinner at Ten 50 BBQ
Join us for dinner at Richardson's newest restaurant! 100% of each ticket benefits the musicians of the RSO! Wednesday, August 13th with seatings at 5, 6 and 7. Jazz quintet. Door prizes. 55 tickets remaining (for 5:00 and 6:00 seatings only) and must be sold prior to event. $40 each ($20 for children under 18; free for children 5 and under). To purchase tickets, email: lgarvie@richardsonsymphony.org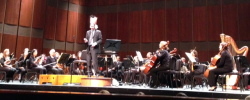 Education
For over 34 years, the RSO Symphony Days program has introduced approximately 3,000 Richardson Independent School District students to the world of classical music on an annual basis. The musicians from the Richardson Symphony visit classrooms and provide students the opportunity to become acquainted with their instruments.
Following the school visits, students attend a concert at the Charles W. Eisemann Center for the Performing Arts, designed to showcase the development of orchestral music from the chamber music of Bach to a full orchestra of the present.
Beginning in 2014, we are adding an additional performance to the afternoon of November 4th in order to include several private schools and home-school networks.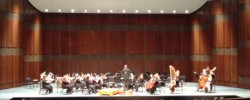 Featured Video
RSO Symphony Days Program - Enjoy this overview of one of our most exciting programs, which takes place each year in October and November.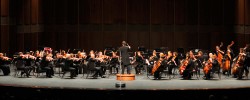 Concert Highlights
Listen to a recording of our recent concert
Upcoming Concerts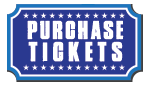 >
---
October 4, 2014 at 8:00pm

Suppé: Overture to Poet and Peasant Glazunov: Concerto for Violin and Orchestra in A minor, Op. 82
Elena Urioste, violin
Mussorgsky/Ravel: Pictures at an Exhibition...

---

December 6, 2014 at 8:00pm

Celebrate the season as The New Collection, under the inspired direction of Paris Rutherford, joins Maestro Couturiaux and the Richardson Symphony Orchestra for an evening of tradi...

---

February 14, 2015 at 8:00pm

Enjoy Valentine's Day with the RSO and experience the sounds of the past 75 years of great motion picture scores. From uplifting Rocky and epic Lawrence of Arabia, to the advent...

---