YOUR BROWSER IS OUT OF DATE!
This website uses the latest web technologies so it requires an up-to-date, fast browser!
Please try
Firefox
or
Chrome
!

Welcome to the Richardson Symphony Orchestra
To Inspire, Educate and Excite Our Audience With Exceptional Musical Performances.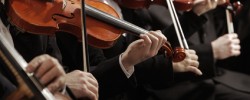 Contribute to the Symphony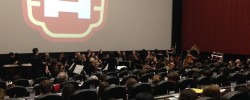 Special Events
The RSO has an ongoing collaboration with Alamo Drafthouse Cinema in Richardson. They perform at before various film screenings and special events. Stay tuned for details on our next event!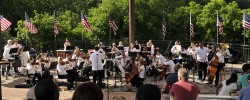 Memorial Day Concert
The RSO will perform at the annual Memorial Day Weekend Concert in DeSoto on Sunday, May 25th at 3:00 p.m. in the Corner Theater.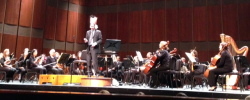 Education
For over 33 years, the Symphony Days program has introduced approximately 5,000 Richardson Independent School District students to the world of classical music on an annual basis.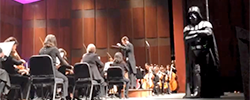 Featured Video
Darth Vader made a special appearance at our John Williams Music night.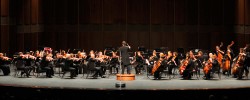 Concert Highlights
Listen to a recording of our recent concert
Upcoming Concerts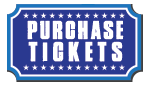 >
---
October 4, 2014 at 8:00pm

Suppé: Overture to Poet and Peasant Glazunov: Concerto for Violin and Orchestra in A minor, Op. 82
Elena Urioste, violin
Mussorgsky/Ravel: Pictures at an Exhibition...

---

December 6, 2014 at 8:00pm

Celebrate the season as The New Collection, under the inspired direction of Paris Rutherford, joins Maestro Couturiaux and the Richardson Symphony Orchestra for an evening of tradi...

---

February 14, 2015 at 8:00pm

Enjoy Valentine's Day with the RSO and experience the sounds of the past 75 years of great motion picture scores. From uplifting Rocky and epic Lawrence of Arabia, to the advent...

---